Various research centres, companies and healthcare organizations from nine countries are participating in the LETHE Project.
Learn more about them!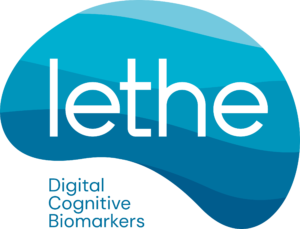 Members of the consortium
FH Joanneum (FHJ)

The University of Applied Sciences is one of the largest applied university in Austria and located in Graz. Its main activities are education (approximately 5,000 students) and project-driven applied research and development. The FH Joanneum has a strong applied research background, is internationally connected and provides several in house services supporting EU project management activities. The work on LETHE will be based in the Institute of eHealth which specialises in IT for the health and social sectors.
Read more

The focus of education lies in artificial intelligence and data analytics in health applications, personal health systems and health management. Projects include quality management, public health and health professions management. Project-driven research and development, financed by industry and by public funding, is performed in the areas of medical devices, mobile health and biosignal processing, hospital information and knowledge and clinical decision support systems used in healthcare. Recent R&D includes work in sensor data fusion and sensor data analytics with focus of chronic health coaching and prevention of chronic diseases. The Institute of eHealth is part of the Department of Applied Computer Science with further institutes specializing in information management, internet technology, mobile software development, and software design. This year, also a new institute for data and information science ("big data") has been started. The institute also has strong ties with the Institute for Electronics and Computer Engineering located in nearby Kapfenberg which also provides the possibility of electronic prototyping.
Medical University of Vienna (MUW)
The Medical University of Vienna is one of the most traditional medical training and research facilities in Europe. It is today the largest medical training institute in the German-speaking area with about 8,000 students. With its 26 university hospitals, two clinical institutes, 12 theoretical medicine centres and numerous highly specialised laboratories, it is included among the most important cutting-edge research institutes of Europe in the area of biomedicine.
Read more

All university departments, institutes and other departments also function as patient care departments, and are located at the General Hospital (AKH Wien), which also functions as clinical center of the Medical University of Vienna. It employs a staff of 5.700 employees, of which 3.800 are researchers. Each year around 80.000 patients are treated as inpatients and 550.000 patients are treated as outpatients. In its structuring and alignment MedUni Vienna relies on the "triple track" strategy. Research, education and patient care represent the three cornerstones of the university's system. The Department of Neurology has a long-standing history in diagnosis, treatment and care of neurodegenerative disorders, e.g. dementia. The memory outpatient clinic has about 800 patient contacts per year with a special focus on early stages of cognitive disorders as subjective cognitive decline or mild cognitive impairments.
University of Perugia (UPG)
The Università degli Studi di Perugia, founded in 1308, is a modern, multi-campus educational institution whose primary aim is to provide the highest quality degree programs and advanced scientific research and development. By Italian standards it is considered a medium-sized university and is a public institution and a legal entity, that is, it is entitled to award qualifications with legal validity. There are currently more than 26.000 students enrolled at the Università degli Studi di Perugia and 1.100 teaching staff members supported by more than 1.000 administrators.
Read more

The University offers a wide variety of degree programs in 16 Departments devoted to the study of: Agriculture; Economics; Education; Engineering; Arts and Humanities; Law; Mathematics, Physical and Natural Sciences; Medicine; Pharmacy; Political Science; Veterinary Medicine. The section of Gerontology and Geriatrics of the Department of Medicine is an Academic Centre where research, teaching and clinical activity are performed. Basic research focuses on the role of oxidative stress, inflammation or metabolic alterations in ageing and age-related diseases and conditions, particularly brain aging, cognitive impairment, dementia, stroke, osteoporosis, sarcopenia and frailty. Clinical research considers the treatment of persons affected by different age-related chronic conditions such as cognitive impairment and dementias, depression, gait problems, falls, osteoporosis and fractures. The centre is focused in detecting and managing all conditions leading to multimorbidity and polytherapy, well recognized risk factors for frailty.
Karolinska Institutet (KI)
Karolinska Institutet (KI), founded in 1810, ranks as one of the world's leading medical universities, thanks to the quality of its research activities, which today account for 40 per cent of all medical research in Sweden. KI is Sweden's only university especially focusing on biomedical sciences, with about 4 700 employees (full-time equivalents), nearly two-thirds of whom are female. About 80 per cent of KI's income is devoted to research, distributed among around 600 research groups covering all medical fields. With its close relationship to the clinical milieu, a well-established infrastructure and a stable financial situation, KI has excellent prerequisites for sustaining high quality research and education.
Read more

KI has collaborative agreements in research and education with a large number of universities all over the world, as well as with companies in the biomed and biotech sectors. Research at KI spans the entire medical field, from basic experimental research to patient-oriented and nursing research. Research is conducted in 22 departments, most of which are situated or adjacent to Stockholm's teaching hospitals. This creates ample opportunities for translational research in which new experimental results are rapidly implemented for patient benefit, and where clinical observations provide a basis for new research ideas. KI provides excellent postgraduate training with 2100 registered PhD students from around the world who are active in both basic and clinical research. In addition, KI annually awards the Nobel Prize in Physiology or Medicine. Research at KI has a strong European dimension, with almost 200 project participations within the EU's now closed Sixth Framework Programme (FP6). Of these, KI coordinated 28 projects. KI was a major player in FP7, participating in around 323 projects including 36 as coordinator as well as 31 European Research Council Grants. KI has to date been awarded 230 contracts within Horizon 2020. Of these, 59 are within the Marie Skłodowska Curie Actions and 35 within the European Research Council. KI is also a major European beneficiary of funds from the National Institutes of Health in the U.S.
Finnish Institute for Health and Welfare (THL)
The Population Health Unit of THL has long-standing experience in national and international research projects related to e.g. investigating determinants and prevention of major chronic diseases (dementia, cardiovascular diseases, diabetes), as well as implementation of prevention programs.
Read more

Also, in its capacity as the statutory statistical authority for health and welfare, THL maintains and promotes the use of a strong knowledge base within the field. It hosts the THL biobank as well as national health care and social service registers. It offers opportunities for collaborative work on national and international level, and provides excellent working facilities with access to the most modern techniques and methods. A multidisciplinary perspective is guaranteed by the presence of scientists from different fields.
Alzheimer Europe (AE)
Alzheimer Europe (AE)  is a non-governmental organisation aiming to provide a voice to people with dementia and their carers, make dementia a European priority, promote a rights-based approach to dementia, support dementia research and strengthen the European dementia movement. It was formed in 1990 and currently has 39 members (national Alzheimer organisations) across Europe.
FORTH (FORTH)



The Foundation for Research and Technology – Hellas (FORTH), established in 1983, is one of the largest research centers in Greece with well – organized facilities and highly qualified personnel. Over the years, FORTH has become one of the top European research centers, thanks to its high impact research results and its valuable socioeconomic contribution.
FORTH will participate in the project through the FORTH-IMBB and FORTH-ICS institutes.
Read more

FORTH/IMBB  The Institute of Molecular Biology and Biotechnology (IMBB) is based in Heraklion (Crete), and is conducting basic and applied research in established and emerging areas of Biomedical science. IMBB was founded in 1983 and is part of the Foundation of Research and Technology-Hellas (FORTH), one of the largest research centers in Greece.

FORTH-ICS The Institute of Computer Science is one of the six institutes of FORTH, which has a relatively long history and recognized tradition, since its establishment in 1983, in conducting basic and applied research, developing applications and products, providing services, and playing a leading role in Greece and internationally, in the fields of Information and Communication Technologies.
Maastricht University (MU)
Maastricht University, Care and Public Health Research Institute (CAPHRI), Department of Health Promotion. CAPHRI is one of Maastricht University's Schools, with a focus on Healthcare Innovation and Public Health Research. Our aim is to improve people's health by performing the highest quality, multidisciplinary research across the complete Healthcare Chain, ranging from Prevention and Primary Care to Rehabilitation and Elderly Care. Professor Crutzen chairs the research line Promoting Health & Personalised Care, with staff from the Departments of Health Promotion, Family Medicine, Health Ethics & Society, and Methodology & Statistics.
Read more

We develop new theories, interventions and research methods to promote health and personalised care involving shared decision making principles and to recognise that personalisation and tailoring of prevention and care involves active participation and normative reflections of all stakeholders, such as healthy persons, patients, health care professionals, scientists, and health care policy makers.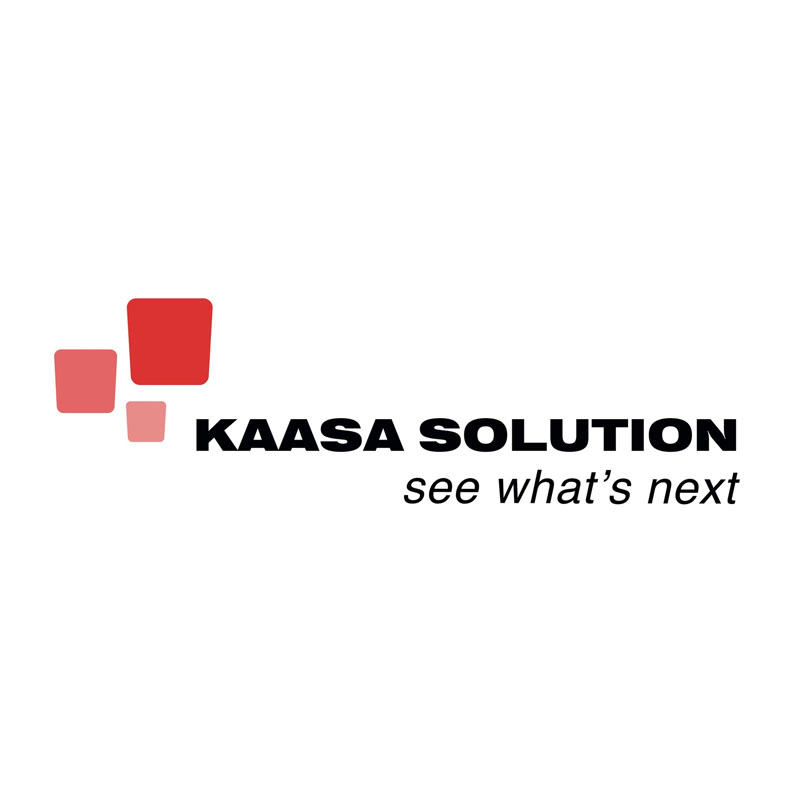 KAASA (KA)
Kaasa solution GmbH is a software company with the focus on health related application connection of hardware and server communication. With its partners Medisana from Germany they were one of the first companies in Europe to create applications for smartphone devices with a direct connection to health related devices such as blood glucose meters, blood pressure devices, thermometers etc. In addition to that they have been involved in creating various innovative projects and products such as VR massage chairs or just recently roboter connected smart bed applications.
Read more

Kaasa has been responsible for the application creation and programming for FP7 project iStoppFalls and other European AAL projects FosIBLE and WeTakeCare, Kaasa has a fifteen year history in software development on mobile devices ranging from simple SMS based applications up to 3D rendered application on more powerful smart devices. In addition to their own game and application titles such as Giana Sisters, Quatts, Busy Bags etc. Kaasa has gathered customers from various industries such as Lufthansa, Ergo Direkt insurance, Samsung, Deutsche Telekom, Central insurance, Hilding Anders and many more.
i2Grow (i2G)
Innovation To Grow is an innovative SME active in the area of innovation management and digital transformation, supporting customers in developing business models, technology enabled marketing plans and communication strategies for products, services and business relevant experiences.
By applying a decade of experience in innovation management, i2Grow helps defining product strategies that maximize the benefits for the end users in both B2C and B2B value proposition type of offer. Based in Milano, since 2009 we support customers in ideate, innovate, implement and communicate Digital Research projects.
Stichting EGI (EGI)
The EGI Foundation (also known as Stichting EGI and abbreviated as EGI.eu) is a not-for-profit foundation established under the Dutch law to coordinate the EGI Federation (abbreviated as EGI), an international collaboration that federates the digital capabilities, resources and expertise of national and international research communities in Europe and worldwide. The main goal is to empower researchers from all disciplines to collaborate and to carry out data- and compute-intensive science and innovation.
Read more

The EGI Foundation has participants and associated participants drawn from representatives of national e-infrastructure consortiums (NGIs), EIROs, ERICs, and other legal entities. These entities provide the physical resources and shared services that enable EGI to deliver, improve and innovate services for communities. The EGI Foundation coordinates areas such as overseeing infrastructure operations, user community support, contact with technology providers, strategy and policy development, flagship events and dissemination of news and achievements. As part of its mandate, the EGI Foundation actively represents the EGI federation at European level with policy makers and funding agencies, it provides expert advice to shape policies and funding programs and also support the implementation of the policy priorities. In the policy area of open science, EGI is a key stakeholder represented in and contributing to the EC Open Science Policy Platform. The EGI Foundation holds certifications in both ISO/IEC 9000 "Quality Management" and ISO/IEC 20000 "IT Service Management". The EGI Foundation has experience in defining, setting-up and operating multi-level governance frameworks suitable for coordinating and enabling service and resource provisioning across multiple stakeholders from different countries and organisations. In addition, it has experience in legal, procurement and governance functions in EU research infrastructures including the setting up and the establishment of a European Research Infrastructure Consortia (ERIC).

The EGI federation is the largest distributed computing infrastructure in the world, and brings together hundreds of data centres worldwide and also includes the largest community cloud federation in Europe with tends of cloud providers across most of the European countries offering IaaS cloud and storage services. The current federated resources represent altogether more than 350 Petabytes of online storage and 380 Petabytes of archival storage supported by approximately 1M Cores. EGI expanded the federation of its facilities with other non-European digital infrastructures in North America, South America, Africa-Arabia and the Asia-Pacific region, as such EGI fully realise the "Open to the World" vision. In order to interoperate at international level, EGI and its partners operate in the context of a lightweight collaboration framework defining rules of participations via a corpus of policies and technical guidelines.

EGI offering includes a federated IaaS cloud to run compute- or data-intensive tasks and host online services in virtual machines or docker containers on IT resources accessible via a uniform interface; high-throughput data analysis to run compute-intensive tasks for producing and analysing large datasets and store/retrieve research data efficiently across multiple service providers; federated operations to manage service access and operations from heterogeneous distributed infrastructures and integrate resources from multiple independent providers with technologies, processes and expertise offered by EGI; consultancy for user-driven innovation to assess research computing needs and provide tailored solutions for advanced computing.

Over the last decade, EGI has built a federation of long-term distributed compute and storage infrastructures that has delivered unprecedented data analysis capabilities to more than 60,000 researchers from many disciplines (e.g., Medical and Health Sciences, Natural Sciences, Engineering and Technology, Agricultural Sciences, and Art and Humanities). Examples of the supported research include the search for the Higgs boson at the Large Hadron Collider particle accelerator at CERN; finding new tools to diagnose and monitor diseases such as Alzheimer's, and the development of complex simulations to model climate change.

The EGI Cloud Federation aggregates resources by defining a set of standard open-source interfaces and protocols to access the different cloud functions – such as resource discovery, user authentication, compute and data access services – in a uniform way at all the sites, enabling workloads to span and seamlessly migrate across resource centers. Through the EGI Virtual Machine image library – the Application Database – EGI offers the possibility to share and reuse virtual appliances and to dynamically deploy them in a federated cloud infrastructure. Besides cloud compute and storage services, the cloud will offer the capability of accessing open datasets of public and commercial relevance for scalable access to big research data, fostering a culture and environment for sharing and reuse of open research data. EGI supports the implementation and adoption of cloud open standards.

The EGI technical platforms are co-developed with research communities and technology providers. In order to do so, EGI has established processes and technical infrastructures for requirements gathering, software validation, verification and distribution through the Unified Middleware Distribution.

Through its services for High Throughput Computing, Cloud, Federated Operations and Community-driven innovation and support (https://www.egi.eu/services/), EGI actively supports the European Open Science Cloud initiative and leads the EOSC-hub project, which brings together multiple service providers to create the Hub: a single contact point for European researchers and innovators to discover, access, use and reuse a broad spectrum of resources for advanced data-driven research. For researchers, this will mean a broader access to services supporting their scientific discovery and collaboration across disciplinary and geographical boundaries.
In the context of the EOSCpilot project, the EGI Foundation is one of the main contributors to the design and definition of the EOSC architecture and the federated service management framework, and coordinates service pilots participated by the scientific demonstrators. EGI also contributed to the definition of the governance framework and to the works on Rules of Participation. EGI has experience in the drafting of governing documents and policies such as intellectual property, scientific data, ERIC procurement rules, code of conduct, voting rules and rules of procedures for assembly of members and administration and scientific committees. VAT issues, contractual agreements, service level agreements, user agreements, supply agreements and research collaboration agreements.
The EGI Foundation has also most of their staff members that are certified at the expert level for the FitSM standard (http://fitsm.itemo.org/) and has contributed to the development of professional IT service management skills in the Research e-Infrastructure community by delivering a large number of trainings.
Extra Red s.r.l. (ER)
Extra Red (www.extrasys.it/en/red) is an Italian SME founded in July 2017. It operates in the field of ICT and is a System Integrator specialized in Middleware, Hybrid Cloud, IoT, Smart Data Analytics and AI. It is part of Extra S.r.l., the holding company founded in 2006, that includes four more companies (Extra Cube s.r.l, Extra Vision s.r.l , Extra Smart s.r.l, Extra Magnet s.r.l) and has offices in Pontedera (Pisa), Milan, Rome, and Croone. In 13 years of business operations, Extra has increased its working staff to about 140 people.
Read more

Extra Red is a leader provider of Hybrid Cloud solutions (public and private), Virtualization and physical architectures and has recently evolved to become a provider of Language and Semantic solutions and services, with state-of-the art technologies for Social Media Monitoring, OSINT, Sentiment Analysis, Speech Recognition, AI and Data Analytics. The Research and Development team has 20+ year of experience in R&D, pioneering a number of innovative solutions, for Intelligence and Law Enforcement, Government, Healthcare and Media.
Infotrend Innovations Co Ltd (Info)
Infotrend Innovations was established in 1997 and is considered as a leading IT solutions Provider with 20+years presence in the business, security and financial sectors. The company distributes or designs, develops, supplies and supports customizable IT solutions helping organisations meet their objectives and achieve sustainable business performance. As its name implies, Infotrend promotes innovation and new technologies in the European ICT Market and not only. Infotrend is an SME company with offices in Cyprus and Africa.
Read more

The company is an experienced designer, developer and vendor of web applications developed either within commercial projects for the company's customers and as part of customized solutions or even as standalone applications marketed directly by the company. The company also focusses on the Security solutions and as part of its portfolio it offers training for CISSP (certified Information System Professional), Information Security management system Auditor (lead Auditor training) at proficient level and CRISC (Certified in Risk and Information System Control trainings.
The company is offering integrated solutions in design, implementation and support of complex projects and integration with third party systems. Infotrend has many commercial installations of its solutions with clients in both public and private sectors. Indicatively customers include Ministry of Energy, Commerce and Tourism, Ministry of Agriculture and Environment, Cyprus Telecommunications Authority (CYTA), ethio Telecom, Equity Bank(Kenya), Cooperative Bank, Vofafone Zambia to cover all customer needs and add value. The company is focusing largely on research and technological development and the continuous study of the international market and has also expanded in Africa. The company is always looking for means of leveraging the company expertise in web and mobile technologies and offers solutions in various IT platforms.
Combinostics (Comb)
Combinostics' AI-powered cNeuro suite of products helps clinicians make a difference in the lives of patients with neurological disorders. By quantifying brain images and integrating patient data from multiple sources with insights from previous patients, the company's unique software tools provide radiologists and clinicians the support they need for confident, evidence-based diagnostic and management decisions. The company was founded in 2014 and is headquartered in Tampere, Finland. For more information, please visit combinostics.com.
Lisbon Council (LC)
The Lisbon Council for Economic Competitiveness and Social Renewal was founded on 06 October 2003 as a non-profit association, constituted under Belgian law (asbl/vzw). It was set up to intellectually accompany the Lisbon Agenda, Europe's original growth and jobs programme. The organisation quickly positioned itself as a "go-to-place" for unconventional, out-of-thebox thinking and research, attracting senior leaders from its very early days.
Read more

Among the speakers at Lisbon Council events have been the following leaders:

Jean-Claude Juncker, president of the European Commission (as prime minister of Luxembourg);
Carlos Moedas, European commissioner for research, science and innovation;
Andrus Ansip, European Commission vice-president for the digital single market;
Günther Oettinger, (then) European commissioner for the digital economy and society;
Enda Kenny, Taoiseach of Ireland and head of the Presidency of the Council of the European Union in 2013;
Helle Thorning-Schmidt, (then) prime minister of Denmark and head of the Presidency of the Council of the European Union in 2012;
Brian Hayes, (then) Irish minister of state for public service reform and the office of public works, and representative of the Presidency of the Council of the European Union in 2013;
Herman Van Rompuy, president of the European Council;
Al Gore, former vice-president of the United States;
Pierre Nanterme, CEO of Accenture. Over time, a pronounced focus on innovation, innovation in the public sector, digital technologies, human capital and skills developed, all couched in the broader context of "growth and jobs".

In particular, back in 2008, when most of the policymaking debate was focusing on innovation in the private sector, the Lisbon Council was one of the first to focus on innovation in the public sector, which represents in Europe half of the economy. The organisation's main activities are as follows:

High-Level Events- The Lisbon Council has a long-standing expertise in organising interesting and engaging events that attract great speakers and participants – and that often place issues squarely on the policy agenda. Team members can implement stakeholder enquiry, focus groups, and experts' panel alongside the high-level events;
World-Class Research – The Lisbon Council has an active and vibrant research programme, operating at the leading-edge of thought leadership, warmly embraced by many policymakers who value the evidence provided and also often triggering press coverage in major outlets (Financial Times, The Economist, as well as the key publications at member state level). More specifically The Lisbon Council research programme spans from open and e-government to future science, digital transformations for public administrations, ICT, roadmapping and foresight exercises, innovation and start-ups, and development of skills and human capital;
Community-Building and Outreach – The Lisbon Council has a very active and dedicated "community" of friends and supporters throughout Europe. Numbering in the thousands, the Lisbon Council employs state-of-the art means to keep connected with this group and inform them about its activities and programmes. Team members can design, build and manage web-based services for meaningful online discussions and collaboration;
Public Speaking and Advisory – The Lisbon Council is in great demand for speaking at third party events, which gives the organisation very high-powered additional outlets for its work and thought leadership. Also, Lisbon Council principals often serve as advisers and experts to leading bodies, such as for rotating presidencies of the Council of the EU.